Hire a Personal Assistant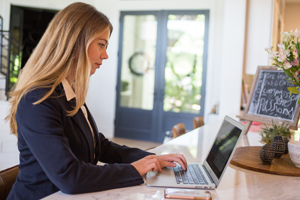 Most of our families that hire a personal assistant are almost too busy to even take the time to interview candidates. They need help – and fast! MBF takes all of the screening off of your plate, and gets you candidates that are ready to make your life easier.
Personal Assistant Roles and Responsibilities
We've never once seen two personal assistant jobs that are the same. Families have unique needs, and we match you with experienced candidates (emphasizing quality over quantity) that meet your requirements. We look for MBF personal assistants to have excellent communication skills, a positive and proactive approach, technological skills, resourcefulness, and flexibility. Typical duties include scheduling, travel, vendor/contractor support, errands, event planning, and more. Personal assistants may have a combination of in-home and office experience, as well as formal education. Compensation for a personal assistant is typically $140,000+/year for full-time (+ employer portion of payroll taxes) and benefits.
For more information on our hiring process, you can contact us.