Hire a Household Manager or Estate Manager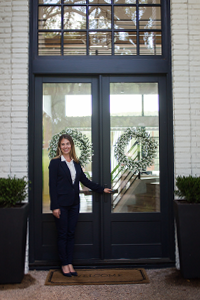 Your house manager or estate manager is the person you trust to manage your entire property or properties.
Hiring a Household Manager / Estate Manager
An MBF Household Manager ensures the smooth and orderly running of a household, managing the duties, schedules, and training of the household staff, as well as arranging outside household services as needed. In addition to being familiar with all domestic roles and responsibilities, MBF's household managers also provide hands-on services. Duties may include overseeing vendors, managing a household budget, keeping supplies stocked, making travel arrangements and preparations, maintaining care of employers' valuables and automobiles, light housekeeping, planning and coordinating special events, running personal errands for the employer and household and coordinating all aspects of entertaining. Candidates may either manage the household alone or they work under an estate manager. Household managers possess previous household management, or related experience, and select candidates are professionally certified. Compensation typically starts at $100,000/year* + benefits for an MBF household manager.
Our Estate Managers functions as the director of a large property or multiple residences. Because estate managers supervise all household staff, all of our candidates must possess expertise in a wide range of areas, including human resources, landscaping, security planning, contractor management/scheduling and event planning. MBF estate managers can also run a variety of personal and household errands. Estate managers have excellent interpersonal skills and understand appropriate practices, and have an aptitude for technology. The compensation for a MBF estate manager typically starts at $150,000/year ( + employer portion of payroll taxes) and benefits. For more questions about typical pricing, our screening process, the hiring process and more, follow the links below:
For more information on our hiring process, you can contact us.