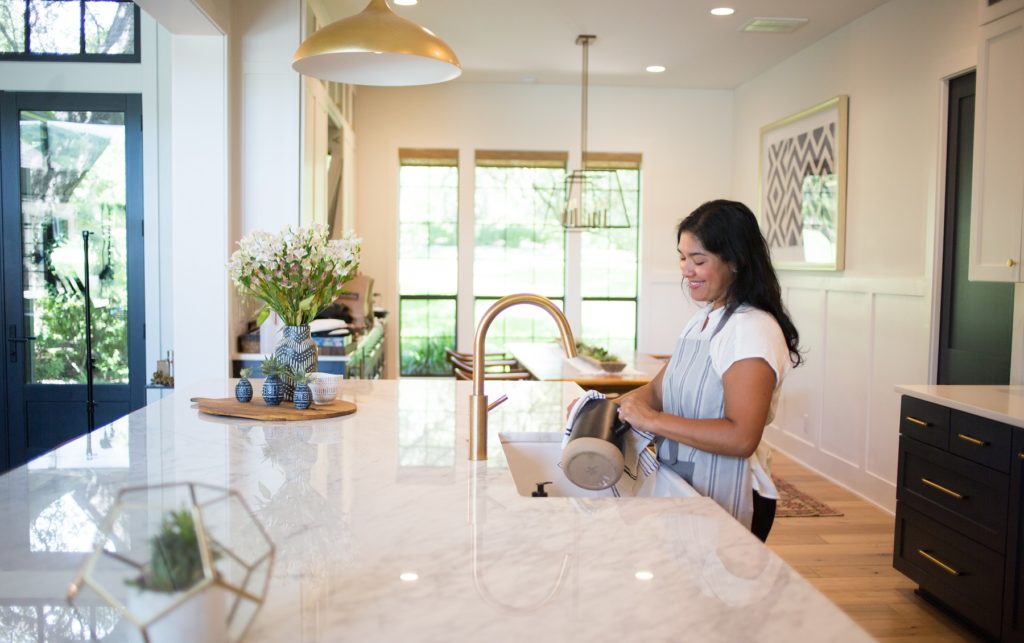 Our housekeepers are skilled at cleaning large homes and high-end furnishings. Only 10% of applicants make it through the extensive MBF screening process. They are career housekeepers who get to know your home, and customize their daily, weekly and monthly cleaning to your needs.
Duties of a Housekeeper
Our housekeepers are experienced, proactive and positive. They take care of all housekeeping duties, ranging from daily maintenance to deep cleaning, as well as laundry, maintaining household inventory and supplies, and special projects and tasks uniquely needed in each home. Housekeepers are hired for a minimum of 30 hours/week, and housekeeper salaries typically start at $25/hr (gross). Each candidate has been interviewed, background checked, reference checked, and is eligible to work in the U.S. Housekeepers at MBF Household Staffing are in high demand, so it is common for the candidates to get quickly hired by families as soon as they are presented. You can find more information on pricing, screening, and other information below:
For more information on our hiring process, you can contact us.