House Manager and Estate Manager Jobs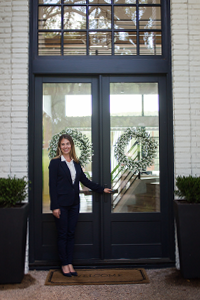 MBF Agency partners with you to match your professional experience, service-heart attitude, and personal desires, with wonderful house manager jobs, butler jobs, or estate manager jobs. Our families are seeking out various levels of house managers, and we want to leverage your unique skills and characteristics to find you the most suitable position.
House Manager Job Description
House managers / butler candidates through MBF ensure that a household is operating smoothly, anticipates the needs of the principal(s), and always has their privacy and confidentiality in mind. In addition to being able to manage and train all household staff, MBF's house managers provide hands-on services themselves. Duties may include arranging external household services /vendors, managing a household budget, keeping supplies stocked, making travel arrangements and preparations, maintaining care of employer's valuables, planning and coordinating special events including knowledge of wine and spirits, running personal errands for the employer and household, receiving guests and answering phones, assisting in proper table setting (must be familiar with formal service), and light housekeeping duties. All applicants must have previous, verifiable house manager experience.
Estate Manager Job Description
MBF Agency's estate managers function as the director of a large property and often multiple residences. Estate Management jobs will include supervision of all household staff, and candidates must possess expertise in a vast array of areas including human resources (hiring, training, bookkeeping and payroll of all household staff), landscaping procedures, security planning, contractor maintenance/scheduling, and planning /executing social events for the employer. Our estate managers also run a variety of personal and household errands. Estate manager job candidates must possess a business background, either through a degree, a training program, or related experience. Social etiquette is also a necessity, therefore you should have excellent interpersonal skills and understand appropriate practices. An aptitude/background in technology is also essential for an effective estate manager.
We take great measure to find experienced estate and house managers, and would love for you to join our elite team. For more information about MBF Agency, click on one of the links below: